In case you are a Palm user and haven't known about it, check out skinUI by dmitrygr at palmpowerups.com

It skins title bars buttons menus and much more. Although it's still in beta, it's nearly done, with some minor bugs left, and it already seem like the coolist new app of the palm comunity lately, being mentioned on most major palm related sites :)

And don't forget a skin I modified from the original Cobalt skin: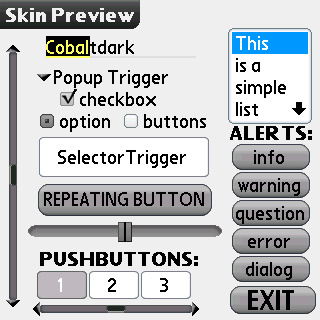 CobaltDark, with new command bar icons!

And of course, thank dmitrygr for this great app.